Farm Products
We grow a large selection of vegetables and several varieties of each vegetable. This is in order to bring you the most delicious, mouth watering flavors we can grow on a vine or plant. We do not grow the varieties that you would buy in stores. They are "made" for shipping. We select varieties that are best suited for a "fresh market", although the shelf life is still pretty good! You have to realize that if you buy your produce from us, you are getting it at least 3-4 days sooner than you would if you bought it in a store! It is just so much better for you and your family! The nutritional value in vegetables is much higher when they are picked at the peak of ripeness and that is when you get to take them home from our stand!
Our vegetables and fruit include:  asparagus,  beets, broccoli, cabbage, carrots, cauliflower, collard greens, greens (mustard, turnip, and kale), leaf & romaine lettuce, radishes, tomatoes, spring onions, turnips, cantaloupes, cucumbers, Crowder peas, eggplant, green beans, onions, peppers (sweet & hot), potatoes, squash, sweet corn, sweet potatoes, watermelons, winter squash, zucchini, figs, and strawberries.  We also sell locally grown: apples, blackberries, blueberries, peaches, nectarines, honey, and molasses.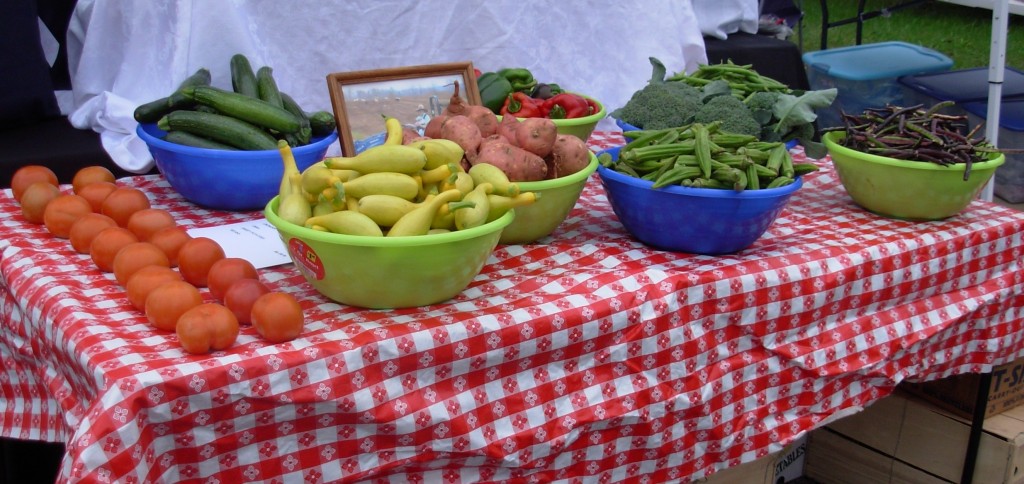 We have a variety of value-added products that we sell at our stand, like our very own:  homemade pies, preserves, salsa, relish, and pickles.  We don't like to waste anything!  Even what we consider "scraps/trash" goes to feed the cows. Our other farm products include: deer corn, straw, and soybeans.